So i have been slowly converting over all my DVD's into digital format.
I found very quickly unfortunately, that the current Serviio Web UI was not meeting my needs, as i run a fair number of PC Sticks into the back of TV's i needed a way to be able to separate and also to restrict the kids from being able to see films that are over their age (eg: R Rated / 18). The whole idea behind this was to allow a digital repository that would work on ANY device in the house, it doesn't matter if the system is running on a headerless TV with Remote or from a Mobile Phone
So i came to the option that if i wrote my own front end with API's hooking to the system i would be able to run a Local Apache Server w/ PHP and build something that was much more usable for our needs.
Introducing STREAM3R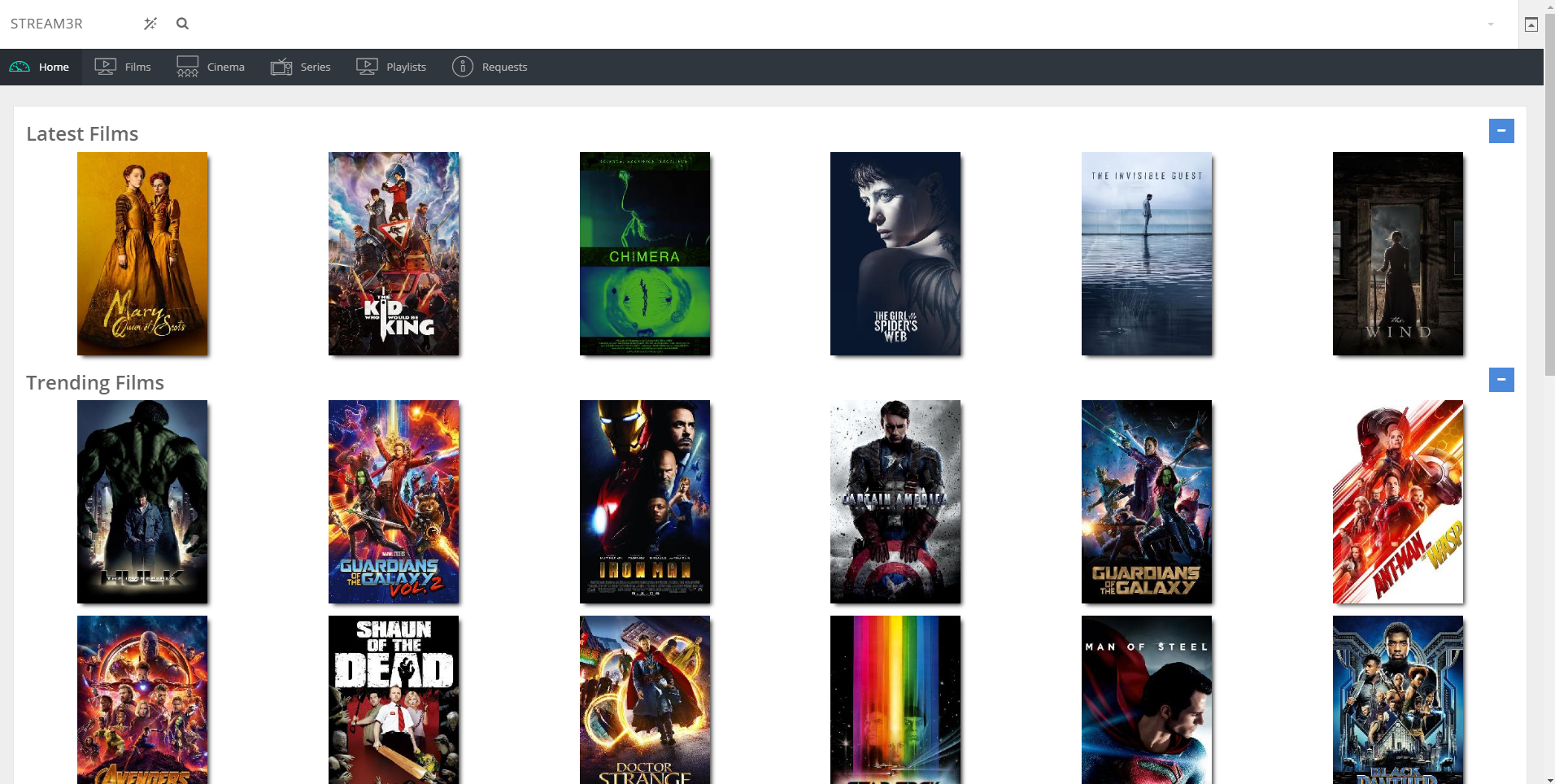 Current Features
* Fully Bootstraped to work on ALL devices
* Multiple Users
* Latest Films / Series
* Trending Films / Series
* Requests Area
* IMDB Integration
* Group / Individual Playlists
* Film Rating Checking against a Sub User maxRating allowance
* Multi Serviio Server Link Up (switchable from 1 server to another)
* Play History
* Cookie Support to Stay Logged In
* Virtual On-Screen Keyboard (for when a device has no keyboard plugged in)
* In Series to be able to filter by Letter or by Genre
* A More refined Search that searches by Film and Series
* Autoplay System, Once clicked it will auto start playing the video
* Play All in a Season for a Series, so click Season 1 and then Play All, the system then generates an on the fly playlist to play entire season
Software Used
* Apache / PHP / MySQL
* Latest Serviio
* 1 PC as Stream Server
* 2 x NAS hooked onto a 10 Gbit Network
Please let me know what you guys think